Earlectrek Investigates: These EVs need some love & correction.
We've recently seen a number of "well respected" establishments such as Edmunds and Globe & Mail praising EVs as of late. They've been grouping them into interesting categories, such as:
Whether you agree with the mainstream media's reporting or not, you've got to give them credit, they've found sneaky ways (or at least they think) of excluding the Model 3 from the conversation.
Here at Earlectrek, we've decided to join in on the fun and are proud to present you our carefully curated list of EVs that need your love!
We are basically building on the work already done by @seanmmitchell, as can be seen by his response to the Edmunds tweet.
Based on Sean's research it turns out if you're looking to adopt an EV and looking for one that most people don't want, then you've got quite a few options! We called our local dealerships for each of these EVs to try to get to the bottom of these low numbers.
First up, the Hyundai Ioniq Electric!
When we called our local Hyundai dealership, they laughed at us when we asked about the Ioniq and said they hadn't seen one in over a year. When we asked how long it would take to order one in, they said a minimum of 4 months.
Assuming you're willing to wait that long, here are some features in no particular order:
Range of 200 KM
USB Port
Airbags
Brakes
Price: $31,245 USD / $37,899 CAD
Fairly, basic, but gets the job done.
2. Second up is the Hyundai Kona Electric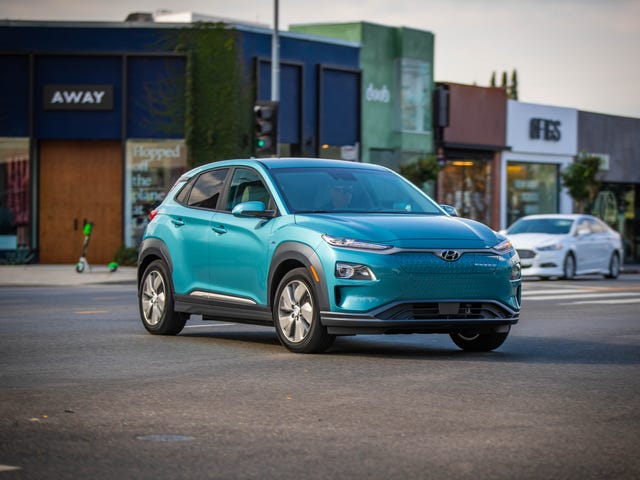 Again, sticking with the Hyundai line up of cars, we've got their second EV offering, the Kona Electric. When we asked our local dealership, they mentioned they don't have any available to test drive, but that we could order one in, just have to wait 4 months or more.
Again, assuming you're willing to wait that long, here are some features in no particular order:
Boasting an impressive 415 KM range, you should have your daily commute covered.
Rear view camera
Tire mobility kit
Power door locks
Price: $36,950 USD / $44,999 CAD (store would only talk about a $50,000+ model)
The Kona is a bit more modern, and can even do some road trips assuming you enjoy cross referencing multiple charging apps to try and locate where and when you need to charge along the way, and praying that they work when you get there.
3. Third up is the Volkswagen e-Golf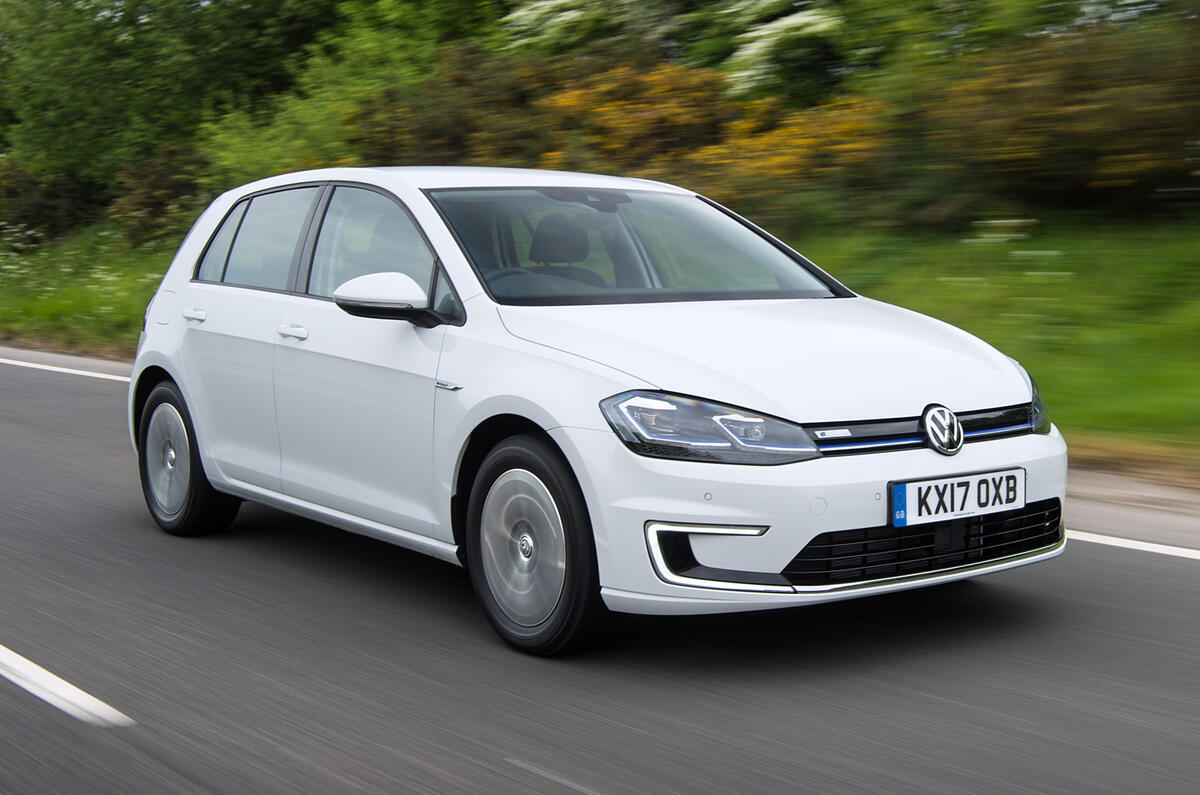 We called our local VW dealership, and we were surprised to hear you could get one in just 2 weeks if you placed an order today! Definitely refreshing given the Hyundai situation. Though they do not keep any on the lot for test drives.
Here are some features in no particular order:
Boasting a 201 KM range, gotta be better than the Ioniq right?
Scheduled charging
Headlights
Interior lighting
Price: $31,895 USD / $36,720 CAD
If you're looking for a city commuter, this one might be for you, assuming you can forgive VW for their diesel mess.
4. Fourth up is the Nissan Leaf Plus
The Nissan Leaf is arguably one of the pioneers of the EV industry, designed to satisfy the city commuter from a functionality standpoint first, with improved look and range over the years. When we asked our local dealer about availability, they indicated they had none on the lot and it would takes 1-3 months to order one in.
With a 263 KM range, this vehicle finds its range somewhere between the e-Golf/Ioniq and the Kona
Charging up to 100KW
Built-in navigation system
A radio
Price: $36,550 USD / $44,898 CAD
We've heard of issues with long term battery durability, hopefully the battery tech has improved in newer generations?
5. Last but not least is the Chevy Bolt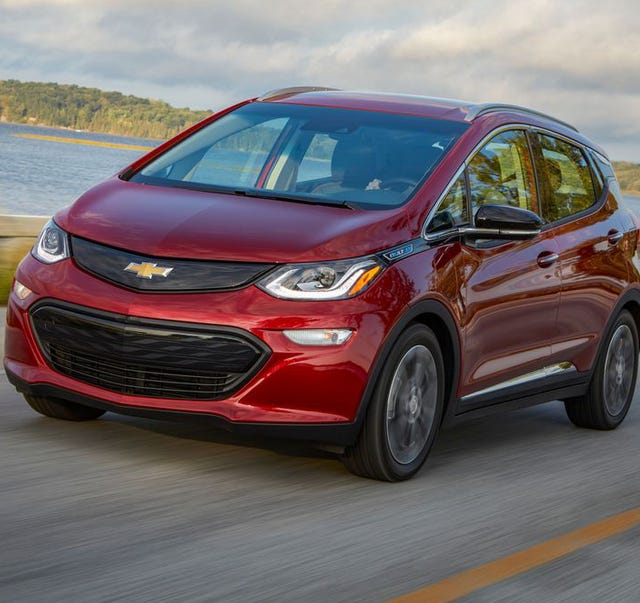 When we called our local dealership to ask about the Chevy bolt, they mentioned they have one on the lot! First vehicle on the list to be available to test drive, how bout that. The price he metioned was roughly $5,000 more than the official MSRP. He tried to suggest that the official MSRP is lower because of the federal rebate. We don't think that's how "MSRP" works, but who knows, maybe Chevy adjusts base "MSRP" based on available incentives…? Availability to order in was 2-3 months.
Some features shall we:
With up to 383 KM range, you should be able to do short road trips, or longer if you plan out your route looking for fast chargers.
Remote vehicle start
2 USB ports
Fuel, none (no really it says that in the feature list)
Price: $37,495 USD / $44,800 CAD (or is it $48,000 as indicated by the dealer?)
Assuming you can deal with the misleading pricing, this might be a good car.
Summary
What have we learned? If you're okay dealing with misleading dealers, waiting a long time for delivery, having limited road trip charging options, and questionable battery durability, the above list of EVs are a good choice!
If you decide to proceed with one of these vehicles, or currently own one, let us know your first hand experience in the comments!
Norman's Take
Many in the Tesla (oops we're we not supposed to mention Tesla here?) community argue that we shouldn't bash other manufacturers EVs, and it's totally true. The point of this article is to point out how far off the mark the mainstream media is when talking about EVs, and that they somehow consider a Tesla Model 3 to be a luxury vehicle, that no one could possibly afford or want.
The truth is, 5x more people are buying the Model 3 than any of the vehicles in the above list combined, this is not because everyone buying EVs are rich (they are not).
The Model 3 is a revolutionary vehicle, with a "luxury" feel to some, while somehow managing to price itself in the same range ($38,990 USD / $54,990 CAD) as these other vehicles whether the mainstream media is willing to admit it or not.
These articles are suppose to be satire, but we couldn't help ourselves this time, everything in this article is true. This is has been a public service announcement, don't believe the FUD.
If none of the above options seemed like a car you could give some love to, you should buy a Tesla using Aaron's referral code and get free Supercharging: https://ts.la/aaron21086.